Are you looking for a rewarding career helping others that also offers opportunities for career growth? Then exploring how to become a CNA could be right for you.
The healthcare field is constantly growing and shifting. Despite these changes, the need for certified nursing assistants remains consistent.
As a nursing assistant, you could work in a busy hospital or be part of the daily lives of patients in a long-term care facility. If you dream of working in healthcare, becoming a CNA is a great first step.
Before you dive into researching how to become a CNA, it's important to have a good understanding of the role itself.
Understanding the Role of a CNA
A CNA is a vital healthcare professional that assists patients with daily care tasks in a variety of medical settings, according to the U.S. Bureau of Labor Statistics (BLS). CNAs work together with registered nurses (RN) and other medical staff to support the safety and comfort of patients.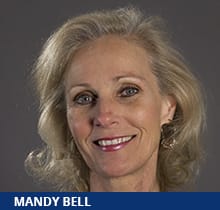 According to BLS, nursing assistants help with many activities of daily living, including:
Cleaning and bathing patients
Helping patients use the toilet and get dressed
Measuring patients' vital signs, such as blood pressure and temperature
Serving meals and helping patients eat
Turning, moving and transferring patients
Mandy Bell, an RN and graduate nursing clinical faculty in Southern New Hampshire University's (SNHU) nursing program, said that CNAs are in high demand in today's workforce. This is particularly true as the population ages; more individuals require care and more nursing professionals are retiring, Bell said.
"The nursing shortage has been looming, but it's here now," she said. "There's always a job for CNAs."
How to Become a CNA in 5 Steps
If you want to be part of the in-demand CNA field, there are some key steps you'll need to take before landing your dream job. 
Step One: Complete a CNA Program
To work as a certified nursing assistant, you must complete a CNA training program. These programs vary in format and length from state to state but generally teach the same core skills.
You'll need a high school diploma or GED and a clean background check to start a CNA program, said Bell.
According to Dr. Maude McGill, an RN and graduate clinical faculty for SNHU's nursing program, CNA training programs can be found anywhere from high schools and vocational schools to independent training centers. Bell said some hospitals and other care facilities may also have their own CNA courses.
The program you choose should be accredited by your state's Department of Health and Human Services, said McGill. This qualifies you to sit for a certification exam after completing the program.
Step Two: Build Key Skills
During a CNA training program, you'll learn how to help patients with basic care tasks and practice these skills in real-world scenarios.
Most CNA programs include classroom learning and hands-on clinical learning. The classroom portion of a CNA program may be held in-person or online, said Bell.
According to McGill, a typical CNA curriculum includes three main areas of study:
Accurate collection and reporting of bodily vital signs
Activities of daily living (like bathing, eating or walking)
Instrumental activities of daily living (like making a phone call)
Throughout your program, you'll build a variety of technical and human skills needed for daily work in a hospital or other care facility.
CNA Technical Skills
In a CNA program, you'll learn how to make hospital beds, take vital signs and help patients with range-of-motion exercises. You'll also practice bathing, feeding and safely moving patients, said McGill.
Many CNA programs also include basic anatomy and physiology learning, as well as education on ethics, patient safety and infection control, Bell said.
CNA Human Skills
Working as a CNA means being part of a team of nursing professionals and other healthcare staff. Collaboration and interpersonal skills are key in this environment, said Bell.
Because CNAs work closely with patients, good communication, active listening and compassion are also important for success in the field, said McGill.
"Compassion and patience are essential skills in the life of a CNA," she said. "Think about it: Most patients will need assistance, and if the patient could have life 'their way,' assistance would never be the choice. CNAs must empower and champion their patients to understand their new normal is still a life worth living."
Step Three: Get Clinical Experience
Once you've learned relevant skills in the classroom, getting hands-on clinical experience is the next step toward learning how to become a CNA.
Clinical requirements vary between states. But McGill said that all CNA programs include some amount of real-world learning.
During clinicals, you can apply what you learned in the classroom to on-the-job situations. You might practice making beds and restocking supplies in a clinical lab. You could also work directly with patients alongside a registered nurse instructor in a nursing home or other care facility.
This hands-on learning can give you the experience and confidence you need to provide effective patient care as a CNA.
Step Four: Pass a Certification Exam
After you've completed a CNA training program, it's time to get certified. All CNAs are required to take a certification exam. The format of the exam and the requirements for certification will depend on your state's requirements.
In some states, Bell said, you can pass your exam and be certified for life. In others, you may have to renew your certification or complete ongoing education every few years.
The certification exam is generally about 90 minutes long, Bell said, and includes a written portion and a hands-on portion. The hands-on exam is typically administered by a registered nurse and tests the clinical skills you learned during training.
How Do I Get a CNA License?
You don't need a license to work as a CNA. In some states, nursing assistants are required to seek licensure, but those professionals are called licensed nursing assistants (LNAs), not CNAs.
Step Five: Find a Job
Once you're certified, you can start applying for CNA jobs right away. You'll also have to pass a background check and may need a job-specific orientation before working with patients, said Bell.
There are many different places you could work as a CNA, said Bell, including:
Hospice
Hospitals
Long-term care facilities
Nursing homes
Outpatient clinics
According to BLS data, jobs for nursing assistants are projected to grow 5% between 2021 and 2031. And jobs for nursing assistants in the home health field are projected to grow 20% over the same period.
Certification is the main requirement for a CNA job. But highlighting other relevant experience can give you a leg-up when applying for an in-demand position, Bell said.
A college degree in a related field, for example, can help you stand out, Bell said. Any previous healthcare work — even as a volunteer at a hospital — can also improve your marketability as an applicant.
How Much Does a CNA Earn?
In 2021, nursing assistants earned a median annual salary of $30,310, according to BLS data. But your earning potential as a CNA can change depending on where and when you work. 
Nursing assistants who worked in government-run institutions and in hospitals earned median salaries of $37,310 and $35,870, respectively. Working evening and weekend shifts can also earn you slightly higher hourly wages, said Bell.
Travel CNA assignments often pay more than a typical position, said McGill. And experienced CNAs may also take on administrative and planning tasks that can boost their income.
How Long Does It Take to Become a CNA?
If you're ready to start working in healthcare as soon as possible, becoming a CNA could be one of the fastest paths to get you there. A typical CNA program can be completed in just six to eight weeks, said McGill.
What is the Shortest Time to Become a CNA?
How long it takes to become a CNA depends on your program and your state's requirements. The shortest CNA programs take about four weeks to complete, said Bell.
Other programs may require more clinical hours or may even be completed as part of a two-year associate degree program.
Advancing Your CNA Career
If you're interested in furthering your healthcare career, becoming a CNA is a great first step. Because CNA training programs last just a few months, you can find a job and start working in the field quickly. This can help you decide if patient care is really what you want to do.
"For those who are interested in the medical field, CNA positions offer great exposure to the patient care process and desensitize patient care reservations that might impede enrolling in nursing or medical programs," said McGill, who started her nursing career as a CNA before earning a Bachelor of Science in Nursing.
Can a CNA Become a Nurse?
Getting hands-on experience as a CNA can also start your journey toward a career as a registered nurse.
CNAs and RNs are both essential positions in the medical field, but RNs provide more advanced medical care. Registered nurses assess a patient's health, administer medication and perform minor medical procedures.
Becoming an RN also requires at least a two-year or four-year nursing degree, along with state licensure. If you decide to turn your CNA job into a nursing career, many healthcare employers offer tuition reimbursement. You can earn a degree while working in the field and gaining more relevant experience.
"It's a really good way to get into the nursing profession," said Bell. "It could be a stepping stone to nursing school in a fast way."
A degree can change your life. Find the SNHU nursing program that can best help you meet your goals.
Danielle Gagnon is a freelance writer focused on higher education. Connect with her on LinkedIn.